This month, the National Democratic Institute is celebrating Pride! In support of NDI's commitment to increasing the inclusion of marginalized populations in political processes, we're highlighting the essential work of partners who are at the forefront fighting for greater levels of equality, shifting norms and perceptions, and reducing barriers to political participation of lesbian, gay, bisexual, transgender, queer and intersex (LGBTQI+) communities. 
NDI interviewed members of Deystvie, a partner in Bulgaria working to secure legal rights for LGBTQI+ Bulgarians. Deystvie fights for full social inclusion for LGBTQI+ people in a society where they are safe, equal and respected. Deystvie talked with us about Pride and recent developments for LGBTQI+ rights in Bulgaria. 
What are some ways that LGBTQI+ people in your country are participating politically? What challenges or barriers to political participation remain?
Deystvie: The reality is that we work in the European Union's poorest member state (with a GDP per capita of 45% below the EU average). Bulgarians have a generally lower level of institutional and social trust, and less of an understanding of NGOs compared to levels reported across the world (Open Society Institute Sofia, Report, 2018). According to the last Rainbow Europe map, Bulgaria ranks at only 20% regarding respecting human rights and achieving full equality (ILGA-Europe). There is no political representation, and close to no displays of solidarity from powerful decision-makers and agents of change in Bulgaria. 
How is your organization working to address these barriers/challenges and to eliminate discrimination against LGBTQI+ people in your country?
Deystvie: Deystvie is an organization dedicated to contributing to change in the lives of LGBTQI+ people in Bulgaria through legislative change, regulation of the rights of same-sex partners and their families, incrimination of hate crimes, and a legally regulated procedure for gender reassignment. 
Deystvie is the only organization in Bulgaria dedicated to securing legal rights for LGBTQI+ Bulgarians and fighting for their liberation through legal assistance and litigation, including strategic litigation. We have successfully litigated cases before domestic courts, the European Court of Human Rights (Koilova and Babulkova v. Bulgaria, Application № 40209/20), and the Court of Justice of the European Union.
We have a few specific focus areas. First, we promote and defend human rights and the rule of law through the work of our Legal Program, which handles over 60 court cases annually, 10 of which are strategic, and provides over 120 unique legal consultations. Next, through our social events and campaigns, we strengthen democratic ideas and values. Finally, we provide sensitivity training to the Ministry of the Interior, the Police Academy, legal professionals, administration in Bulgaria and private companies, where we educate and promote accountability and transparency. 
In recent years, there have been restrictions on public gatherings and civic space in response to COVID-19. How is your organization reclaiming space this year, and how have you adapted to new challenges or opportunities?
Deystvie: This year, Deystvie initiated the first of its kind Sofia Human Rights Forum, a one-day TedX-style event on human rights in Bulgaria. This included two panel discussions, one of which was about the political future of human rights in Bulgaria, attended by Borislav Sandov, Deputy Prime Minister for Climate Policy and Minister of Environment and Water.
We are resuming the organization of community events and training in person. We believe in-person contact is most valuable, particularly in showcasing the LGBTQI+ community and building bridges among the community, pockets of the administration, the larger population and others.
What does Pride mean to you and/or your organization?
Deystvie: As co-organizers of Pride in Bulgaria, Pride is one of the highlight calendar events for our organization. Moreover, it's an opportunity for us to raise awareness about the legal service provision, come together as a community, empower many people who are still fearful of being out and encourage allies to stand with us in support.
Last year, Pride was attended by approximately 10,000 people, a first in Bulgaria, the highest number of attendees since its inception.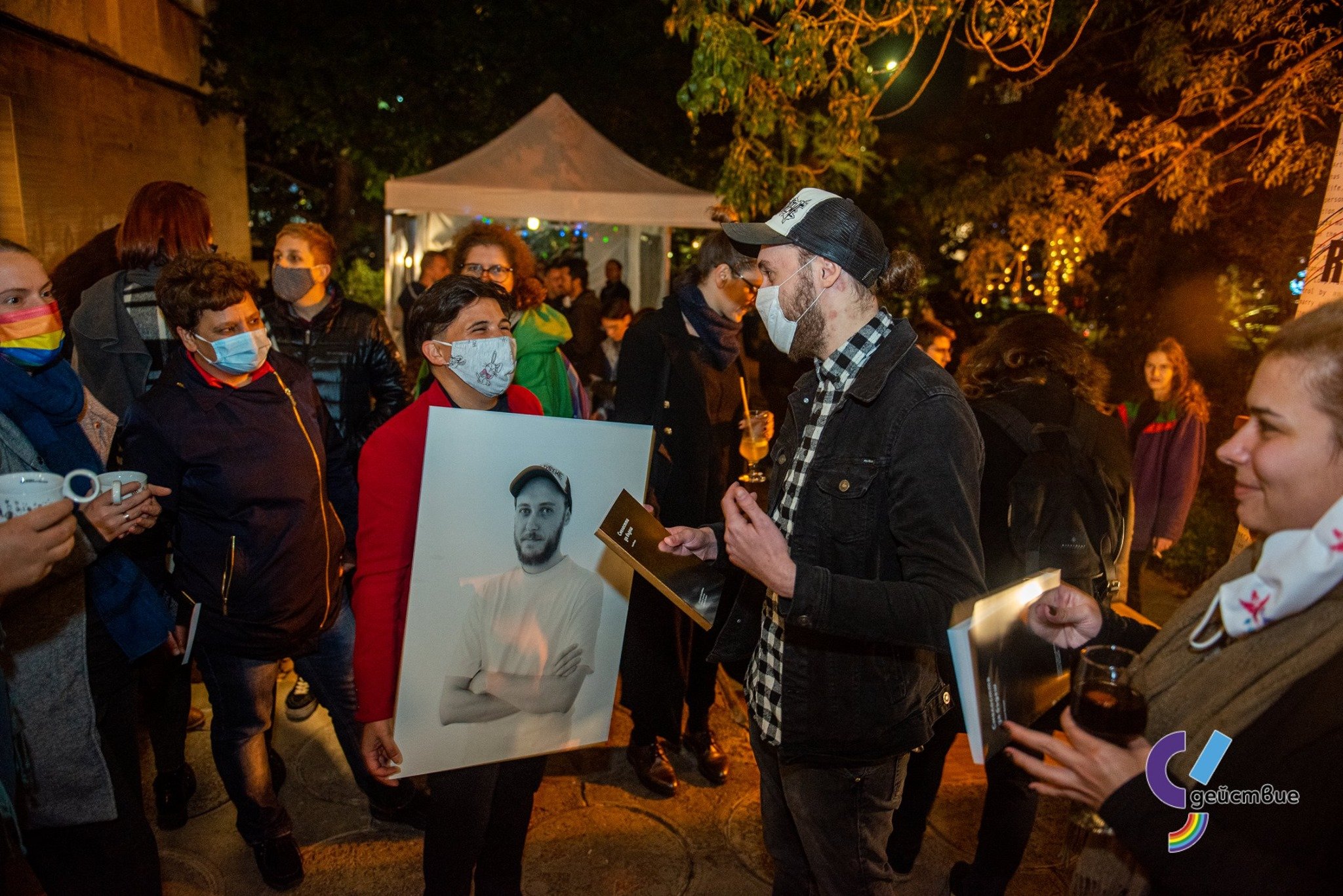 In the past year, can you share a success story from your organization's contribution to strengthening the LGBTQI+ movement in your country?
Deystvie: Deystvie led the historic first issuing of a Bulgarian birth certificate with two mothers before the Grand Chamber of the Court of Justice of the European Union.
We did this with a case we brought involving a two-year-old named Sarah. Sarah is a Bulgarian citizen, born in Spain, with two same-sex parents, a Bulgarian and British woman. Because Sara was born into a same-sex family, all countries she was connected to denied her citizenship. This meant she was denied her freedom of movement, her ability to see her family abroad and her right to education and healthcare due to having same-sex parents. 
Deystvie then won the case of Baby Sara before the Grand Chamber of the Court of Justice of the European Union, allowing the issuing of a Bulgarian birth certificate with two mothers. This legal victory has the potential to better the lives of over 100,000 children across the European Union. Although the decision of the Court is connected solely with the ability to practice freedom of movement in the EU, it is a step towards achieving equal rights for LGBTQI+ people in Bulgaria.
Last month, the ACSC (Administrative Court of Sofia City ) finalized this process by issuing a decision confirming Sarah's Bulgarian citizenship and obliging the Bulgarian administration to issue a birth certificate listing both mothers as parents. This decision is crucial for same-sex families and their ability to fully exercise the custody rights of both parents. The ruling is a huge step toward equal respect for everyone's family and personal rights. If not appealed, the decision will oblige Bulgarian authorities to issue the historic first birth certificate.


Deystvie is funded through NDI's Equal Rights in Action Fund, which supports local organizations around the world who work to promote and defend the human rights of marginalized groups.

 
###

NDI is a non-profit, non-partisan, non-governmental organization that works in partnership around the world to strengthen and safeguard democratic institutions, processes, norms and values to secure a better quality of life for all. NDI envisions a world where democracy and freedom prevail, with dignity for all.