You are here
Overview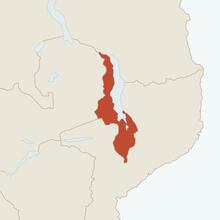 The National Democratic Institute's (NDI or the Institute) support for democratic development in Malawi began during the country's transition to multiparty democracy in 1994. Since that time, the Institute has provided technical assistance to political parties, parliamentary committees, and Malawian civil society organizations (CSOs), including support to voter and civic education campaigns and to domestic election observation efforts. NDI has also helped develop networks of issue-based CSOs focused on poverty, health, education, agriculture, and strengthening their organizational capacity. 
In 2019, Malawi held elections for three levels of government - president, parliament, and local councillor. The elections were the sixth since multiparty democracy was introduced in 1994 and featured seven presidential candidates. Incumbent president Peter Mutharika of the Democratic Progressive Party (DPP) ran for re-election and was elected with 38.6 percent of the vote. Lazarus Chakwera of the Malawi Congress Party (MCP) received 35.4 percent. Mutharika also faced a challenge from his vice president, Saulos Chilima, who split from Mutharika and ran under a wholly new party, the United Transformation Movement (UTM). Similar to previous elections, party support divided along regional lines and candidates and parties dominated the voting in their regional strongholds.
Following the election, UTM and MCP joined in a court case alleging that the election results were fraudulent and should be annulled. At the center of the case is controversy over "Tipp-Ex," a brand of correction fluid used to change the numbers on the results forms. The images of the altered forms were circulated widely on social media and severely undermined the public perception and credibility of the election. MCP and UTM, along with some civil society groups, organized nationwide protests against the election results and demanded the resignation of the chair of the Malawi Electoral Commission (MEC). In February 2020, the Malawi Constitutional Court ruled that the 2019 election results be annulled and that fresh presidential elections should be held within 150 days.
On June 23, 2020, Malawi held fresh presidential elections. The elections, which saw Chakwera and Chilima running together as part of a newly-formed alliance between MCP and UTM, resulted in Chakwera being elected with 59.3 percent of the vote.
On September 7,  the Malawi Electoral Commission (MEC) announced that it will conduct by-elections in five constituencies in line with the Presidential and Parliamentary Elections Act provisions. These five constituencies and one ward include Mangochi West, Mangochi North-East, Phalombe North, Lilongwe North-West, Karonga Central and Makhuwira Ward in Chikwawa East. On November 10,  the Malawi Electoral Commission (MEC) conducted by-elections in  Karonga Central and Lilongwe Northwest constituencies, and both races were won by the Malawi Congress Party (MCP) candidates. On December 15, by-elections in the remaining three constituencies were held, with a United Democratic Front (UDF) candidate winning the race in Mangochi Northeast and independent candidates aligned with DPP winning in both Mangochi West and Phalombe North.
Election Observation
For the 2020 fresh presidential elections, NDI supported two civil society partners, the Catholic Commission for Justice and Peace (CCJP) and Public Affairs Committee (PAC), to recruit, train and deploy more than 500 observers. In the post-election period, NDI, MESN, CCJP, PAC, and other election stakeholders reviewed the 2019 and 2020 processes and discussed areas for possible reform.  The election stakeholders developed recommendations for reforms and met with officials to share reccomendations and lessons learned from the 2020 election observation effort. The Institute also supported CCJP and PAC during the November 2020 by-elections to develop an observation methodology to include the deployment of long-term observers and a parallel vote tabulation (PVT) for future by-elections. NDI worked in coordination with the MEC to hold refresher trainings for political party poll agents who monitored the November 2020 by-elections.
Support to Parliament
NDI has worked with the Parliament of Malawi to provide technical assistance to build the capacity and skills of MPs and parliamentary staff in order to more effectively carry out their duties. NDI held several training sessions to train parliamentary staff in gaining skills such as public speaking and speech writing, and on managing virtual committee meetings via Zoom. Following the start of the COVID-19 pandemic, NDI also held two sessions to help parliamentarians and the presidential taskforce on COVID-19 better understand the pandemic in order to more effectively communicate with constituents and develop responses.
Alongside parliamentary trainings, NDI worked with MPs on drafting electoral reform bills. NDI  provided technical assistance to parliament to draft and present new electoral reform bills to operationalize the orders of the court. With the assistance of NDI's national legal experts, three reform bills were drafted: the Parliamentary and Presidential Elections (Amendment) Bill of 2020, the Electoral Commission Bill (Amendment) of 2020, and the Constitutional Amendment Bill, 2020. NDI also convened a meeting for all 193 MPs to ensure that all parliamentarians understood and approved of the draft bills.  Two of the three bills passed in parliament in March 2020.
Issue-based Civic and Voter Education
NDI coordinated a multi-layered civic and voter education campaign across the country. Prior to the  June 2020 presidential elections, NDI developed and disseminated two videos and three radio messages on peace in electoral processes as well as 15 radio messages on voter education ahead. The messages ran in English, Chewa, and Tumbuka, the three prominent languages spoken in Malawi. In preparation for the November 2020 by-elections, NDI collaborated with radio stations to broadcast voter education messages in communities where by-elections were held and to conduct live radio debates with MP candidates.
CSO Youth Leadership Development
In 2020, NDI worked with civil society organizations to strengthen youth leadership and engagement in government. The Institute organized and held the Next Generation of CSO Leaders Academy to provide  13 youth leaders the opportunity to sharpen their skills in communication, monitoring and evaluation, project development, and advocacy. The fellows also engaged in several trainings on monitoring and evaluation, financial management, and CSO leadership and management. Following the academy, the fellows each received a $1,500 mini-grant to conduct projects on community-based issues. The youth fellows engaged in the proposal development process, practiced effective coordination with key stakeholders, and advocated for policy change within their communities.
Get Involved
NDI's work upholds the idea that democracy is a human right – a principle enshrined in the Universal Declaration of Human Rights. But it's a human right that many around the world still struggle to attain. You can be part of the solution. Join the movement for democracy.