You are here
Overview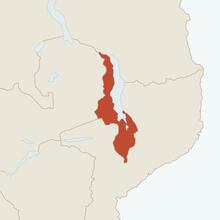 The National Democratic Institute's (NDI or the Institute) support for democratic development in Malawi began during the country's transition to multiparty democracy in 1994. Since that time, the Institute has provided technical assistance to political parties, parliamentary committees, and Malawian civil society organizations (CSOs), including support to voter and civic education campaigns and to domestic election observation efforts. NDI has also helped develop networks of issue-based CSOs focused on poverty, health, education, agriculture, and strengthening their organizational capacity. Additionally, NDI has supported and facilitated the training of young leaders from various CSOs and political parties in Malawi, equipping them with the necessary skills to contribute to their communities.  
Over the last decade NDI has supported domestic efforts to enhance the credibility of elections in Malawi. NDI partnered with the Malawi Electoral Support Network (MESN) in 2014 and 2019 to observe the presidential elections, including through monitoring of the pre-election environment and conducting a parallel vote tabulation (PVT) on election day. For the presidential elections in June 2020, NDI worked with the Catholic Commission for Justice and Peace (CCJP) and Public Affairs Committee (PAC) to recruit, train and deploy more than 500 observers across the country. NDI continued its electoral assistance during the 2021 by-elections with various election stakeholders, including MESN, CCJP, and PAC. In addition to electoral support, NDI worked with the National Assembly of Malawi to support new legislators to learn the parliamentary process. NDI also provided training to a number of legislators and parliamentary staff, including committee clerks, to streamline committee processes and improve communication within and between parliamentary committees on legislative priorities and accountability and oversight issues. 

Young people in Malawi are frequently excluded from leadership and decision making roles despite making up a majority of the population in the country. Since 2019, NDI has worked to enhance the ability of young leaders from civil society organizations (CSOs) and political parties to take on leadership roles and to effectively advocate for youth policy priorities within their organizations, parties, and communities. The Institute's Next Generation: Youth Leaders' Academy equips young leaders with skills in leadership, policy development, non-profit management, and program development, among other areas, and youth fellows put their newfound skills into practice through the development and implementation of policy-based projects in their communities or political parties.
Get Involved
NDI's work upholds the idea that democracy is a human right – a principle enshrined in the Universal Declaration of Human Rights. But it's a human right that many around the world still struggle to attain. You can be part of the solution. Join the movement for democracy.