You are here
Overview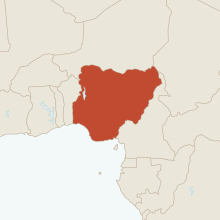 Since Nigeria's 1999 transition from military to civilian rule, NDI has worked closely with Nigerian groups to support the development of the country's democratic institutions. Since 2011, NDI has supported citizen election observer groups to conduct parallel vote tabulations (PVTs) for two presidential and 19 gubernatorial elections. NDI's PVT partners have also deployed pre-election observation reporting projects, marking the first time citizen observation groups have collected systematic data in the pre-election phase.
In the lead up to the elections in Ekiti and Osun and the 2019 general elections, NDI is supporting partners to conduct election observation, including PVT, as well as voter information campaigns like Vote Not Fight. In partnership with the International Republican Institute (IRI), NDI is deploying a joint international election observation mission to observe Nigeria's 2019 polls. NDI is also assisting civil society organizations representing marginalized populations to improve voter polling unit accessibility for persons with disabilities, mainstream gender in local government development projects, and support legislation to lower the age limit of political candidates through the Not Too Young To Run bill. NDI and its partners are also working to strengthen women's political participation through training and support to women aspirants, candidates, legislators, and political party members at the national and state levels.   
For the 2015 presidential poll and subsequent off-cycle gubernatorial elections, NDI partnered with youth-led civil society groups and Nigerian musician 2face Idibia to launch "Vote Not Fight," a get-out-the-vote campaign to encourage youth's peaceful participation in elections. Also for the Kogi, Bayelsa, Edo and Ondo elections, NDI partnered with women-led groups and Nollywood actress Stephanie Linus to launch the "Stop Violence Against Women in Elections" (Stop-VAWIE) campaign to gather data on women's experiences with electoral violence, raise awareness, and mitigate violence.
NDI Statements on Nigeria's 2019 Elections:
Click here for more information about NDI's programs in Nigeria.
Get Involved
NDI's work upholds the idea that democracy is a human right – a principle enshrined in the Universal Declaration of Human Rights. But it's a human right that many around the world still struggle to attain. You can be part of the solution. Join the movement for democracy.