You are here
Overview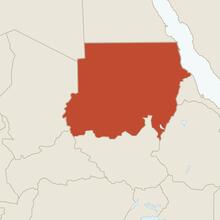 After three decades of repressive rule in Sudan under President Omar al-Bashir, widespread civilian protests in 2018 and 2019 led to his ouster on April 11, 2019. For the first time in 30 years, the protests successfully organized a nationwide network of civil society groups, youth, women, political parties and individual activists to work together to achieve political change. As in the past, the spark for the protests in 2018 came from Sudan's dire economic situation and citizens' frustration over government policy.
With a transitional government in place since August 2019, Sudanese citizens have high expectations for institutional reform, peace agreements with armed movements, economic renewal and an eventual democratic election process. The global COVID-19 pandemic, extended peace negotiations and Bashir-era policies are among the many challenges limiting the transitional government's ability to quickly extricate itself from decades of anemic economic growth and exclusionary politics. 
NDI began working in Sudan in 2002, implementing programs to promote citizen participation in politics and government accountability, including public opinion research, civil society support, civic education and election monitoring. With USAID support, NDI conducted domestic observation of the 2010 national elections in all 25 states, civic and voter education, and focus group research in the Three Areas (Abyei, South Kordofan and Blue Nile). After the elections, NDI programs concluded in Sudan in 2011. 
Following the transition, NDI began working in early 2020 to identify opportunities for civil society and citizens to engage on political issues, and to advocate for the government to be more responsive to citizen needs. The Institute's current programming focuses on building civil society capacity for election and political process monitoring, assisting civil society advocacy for political reform, and strengthening the transitional legislative council (once formed). Additionally, the Institute is working with members of the executive branch of government to improve internal coordination systems and external communications with citizens.
Get Involved
NDI's work upholds the idea that democracy is a human right – a principle enshrined in the Universal Declaration of Human Rights. But it's a human right that many around the world still struggle to attain. You can be part of the solution. Join the movement for democracy.