You are here
Overview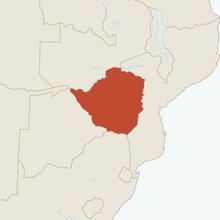 In a sudden development in November 2017, President Robert Mugabe was removed from office by the military, ending nearly forty years of his leadership. Less than a year later, Zimbabwe had an opportunity to reset its democratic credentials, both domestically and abroad, during harmonized elections on July 30, 2018. Following a closely contested race, and subsequent Constitutional Court challenge by the opposition disputing the Zimbabwe Electoral Commission (ZEC) results, Emmerson Mnangagwa of the ruling Zimbabwe African National Unity-Patriotic Front (ZANU-PF) party was declared the winner of the presidential elections with 50.67% of the vote. While the pre-election environment and election day were generally peaceful and orderly, protests by opposition supporters in Harare on August 1, 2018 were met by a forceful crackdown by police and security forces, resulting in the deaths of six individuals. Allegations of rigging and fraud, coupled with reports of assault, harassment and intimidation of leaders and supporters of the opposition Movement for Democratic Change - Alliance (MDC-Alliance) following the challenge of the election results, has once again cast doubt on legitimate democratic progress in Zimbabwe.
Since 1998, NDI has focused its work in Zimbabwe on promoting credible elections and encouraging dialogue between government and opposition political parties, as well as between parliament and civil society partners. Past programs have included providing technical assistance to civic and political leaders, including Zimbabwe Lawyers for Human Rights (ZLHR), helping develop policy papers and draft legislation, and working to strengthen the capacity of the Zimbabwe Election Support Network (ZESN) to monitor elections. Most recently, NDI is implementing a program that supports its local partners to assess public opinion in the pre and post-election periods. NDI, alongside the International Republican Institute (IRI), also conducted a joint international observation mission of Zimbabwe's 2018 harmonized elections.
Get Involved
NDI's work upholds the idea that democracy is a human right – a principle enshrined in the Universal Declaration of Human Rights. But it's a human right that many around the world still struggle to attain. You can be part of the solution. Join the movement for democracy.